The Easy Campfire Cooking Cookbook by Peg Couch features 200 family fun recipes for cooking over coals and in the flames with a dutch oven, foil packets and more. Camping is fun. Cooking on a campfire is much more than grilled hotdogs and roasting marshmallows.
Cooking over a fire is fun. Long gone are the days when cooking over a campfire was a necessity. Today's campfire are all about enjoying the outdoors and and reconnecting with friends and family. Camping is a fun way to spend a summer evening and cooking around the campfire brings people together like nothing else can.
The Easy Campfire Cooking Cookbook includes how to cook over an open flame, how to cook using a dutch oven, cooking in a skillet, pie iron and in foil packets hobo-style. Learn how to build the perfect fire and determine the best temperature for cooking over a fire.
This book is chocked full of helpful information and recipes. Most pages have color photos of the finished recipe and all recipes have clear instructions. There are so many helpful cooking tips and ideas you would have never thought you could make on a simple campfire.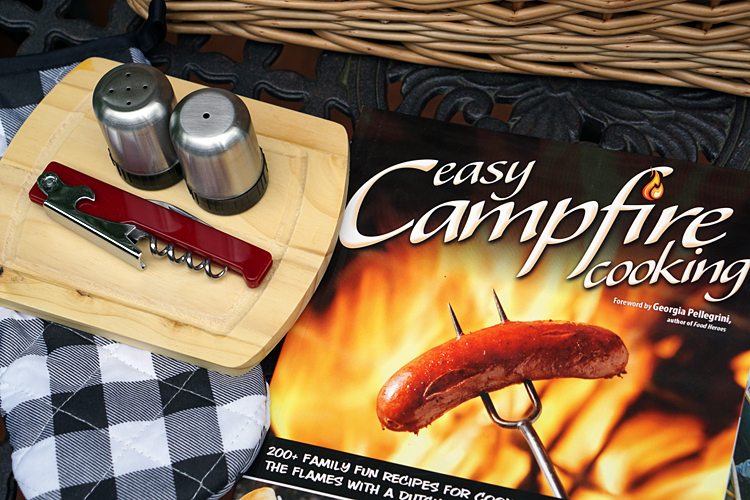 Whether you are heading out on a camping trip or simply enjoying a backyard bonfire, the Easy Campfire Cooking Cookbook will satisfy your appetite and provide hours of entertainment for the whole family. From breakfast treats, to hot dogs, to Smores and more, you will find recipes the whole family will love. This campfire cookbook is also great for scouting groups. Easy Campfire Cooking is filled with tips, campfire safety, and techniques on how to build the perfect cooking fire. Best of all, cooking over a fire brings together family and friends to enjoy food and fun in a relaxing atmosphere.
Easy Campfire Cookbook is broken down into these sections
Cooking With a Stick
Skewers and Kebabs
Foil Packets Hobo-Style
Skillet Cooking
Dutch Oven Cooking
On a Grate
Brings Alongs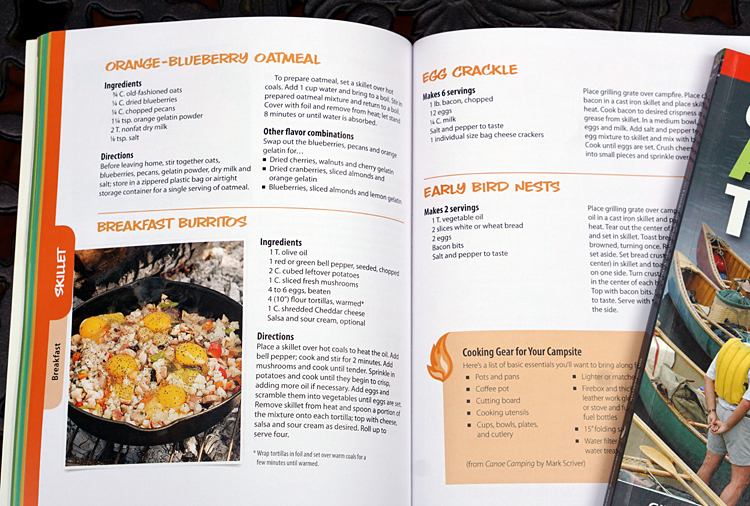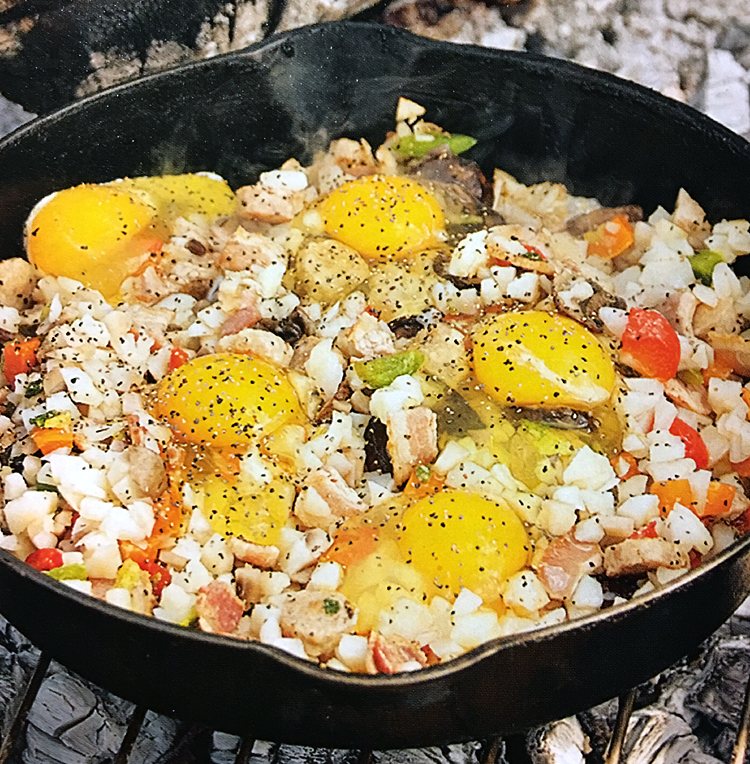 Here is a sample recipe from the Easy Campfire Cookbook.
How to Make Breakfast Burritos Over a Campfire
Ingredients
1 tablespoon olive oil
1 red or green bell pepper, seeded, chopped
2 cups cubed leftover potatoes
1 cup sliced fresh mushrooms
4 to 6 eggs, beaten
4 10″ flour tortillas, warmed*
1 cup shredded Cheddar cheese
salsa and sour cream, optional
Directions
Place a skillet over hot coals to heat the oil. Add bell pepper; cook and stir for 2 minutes. Add mushrooms and cook until tender. Sprinkle in potatoes and cook until they begin to crisp, adding more oil if necessary. Add eggs and scramble them into vegetables until eggs are set. Remove skillet from heat and spoon a portion of the mixture onto each tortilla; top with cheese, salsa and sour cream as desired. Roll up to serve.
*Wrap tortilla in foil and set over warm coals for a few minutes until warmed.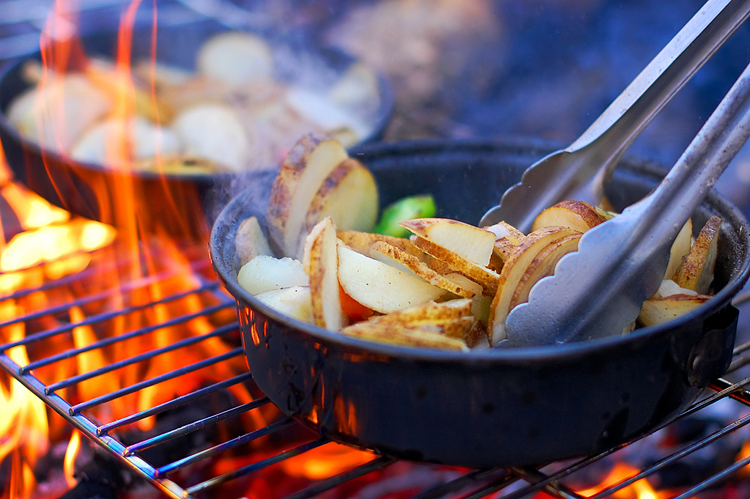 The secret code is burritos
Cooking Gear for your Campsite
Don't forget the cooking gear that you will need at your campsite. Here is a list of basic essentials you will want to bring along
pots and pans (or Camping Cookware Mess Kit)
coffee pot
cutting board
cooking utensils
cups, bowls, plates and cutlery
lighter or matches
thick leather work gloves
1 to 1.5 gallon jug for water
Biodegradable-hand soap and dish soap
Food!