Maid of the Mist is one of North America's longest running tourist attractions. The 2017 season begins April 1 this year. Maid of the Mist boat tour is one of the best in Niagara Falls. You should plan on getting wet from the mist but the tour gets you up close and personal with the stunning falls. It's the only way to experience on of the world's most amazing natural wonders. You get so close you can actually feel the power from the water.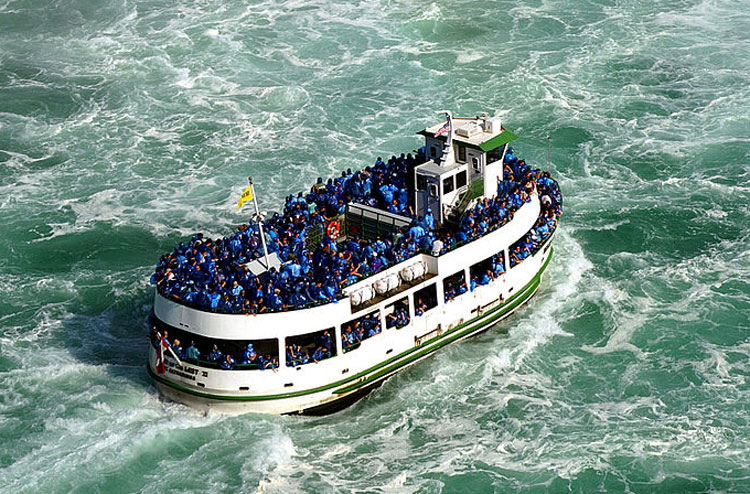 Photo Credit: Wikipedia
The Maid of the Mist tour costs but children 5 and under ride free with an accompanying adult. Each person is given a poncho to protect from the water. You will want to wear it or you will get drenched. Elevators take you down to the dock. You will want to protect your camera or it will get wet from the spray.
The boat carries around 100 people and they are excellent with crowd control. If you purchase the Discovery passes this tour is included. Rides available from both US and Canada side and leave every 20 minutes. The trip itself is around 20 minutes long.
The captain idles his engines for a while at the edge of the Falls so you can get good photos. The upper observation deck is open and provides some of the best views of Niagara Falls. You will sail past the American Falls and the Bridal Veil Falls.