This past Tuesday, we attended a lecture at Yale University with Jimmy Chin entitled Art and Adventure. Jimmy Chin is an American professional climber, mountaineer, skier, photographer, and documentary filmmaker. He has organized and led numerous climbing, ski-mountaineering and is a member of The North Face Athlete Team.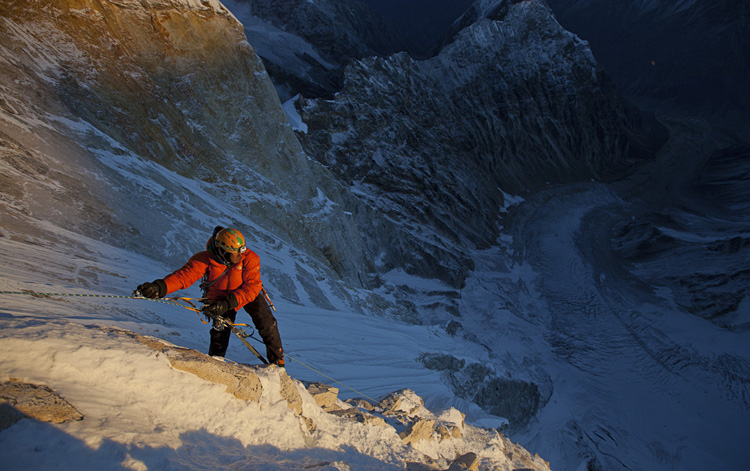 "Jimmy Chin's passion for exploration and photography has taken him on break-through expeditions around the world. As a fifteen-year veteran of the TNF athlete team and a photographer for publications such as National Geographic, Jimmy has worked with some of the best adventurers, climbers, snowboarders and skiers in the world on their most challenging expeditions and shoots. As a filmmaker, his recent film Meru won the Audience Award at Sundance and was shortlisted for an Oscar. Climbing, skiing and often simply surviving extreme situations alongside some of the best in the industry, Jimmy shoulders the camera equipment and documents the epic stories." The North Face
With a packed house, Jimmy shared some of his experiences through video and photography and took questions from the audience.
Jimmy began by explaining how he got into the photography side of his career. It was truly by accident when he took photos on an expedition and a colleague sold one of his photographs for $500. His friend had been trying for quite a while to sell his photos and Jimmy's photo sold right away. Climbing on Yosemite helped him build his repertory. He also explained that a lot of effort goes into the photographs he takes and that it is often a coordinated collaboration with other climbers that helps him get that perfect shot.
"Athletes who have the most longevity are often the most creative."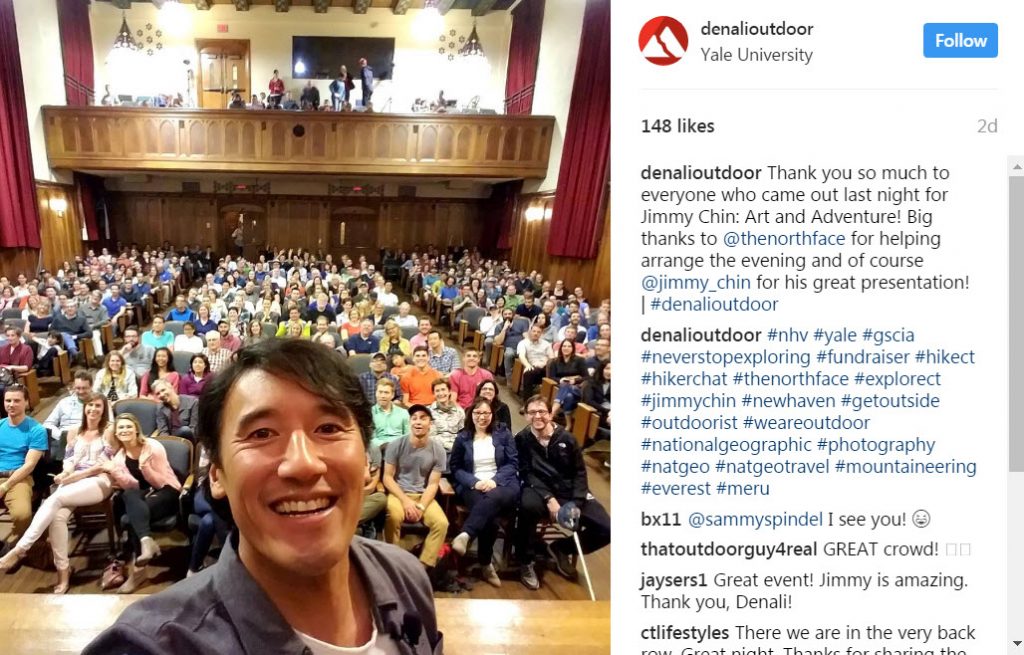 How do you deal with fear?
Jimmy explained that risk and people's perception of risk are relevant but because of his experience and skill level the climbers are well within their comfort zone. He does experience a lot of fear but said that panicking doesn't help. Perceived risk versus actual risk are two different things. He stops and takes the whole situation into account to figure out how to proceed for a successful outcome.
Do you ever question whether bringing camera equipment would hinder a successful climb?
I would say that it was never the equipment that would hinder a climb but sometimes it adds more risk and time. Note: Jimmy also mentioned he takes a lot of photos with his iPhone. Based on our research, the photo below as taken using his iPhone.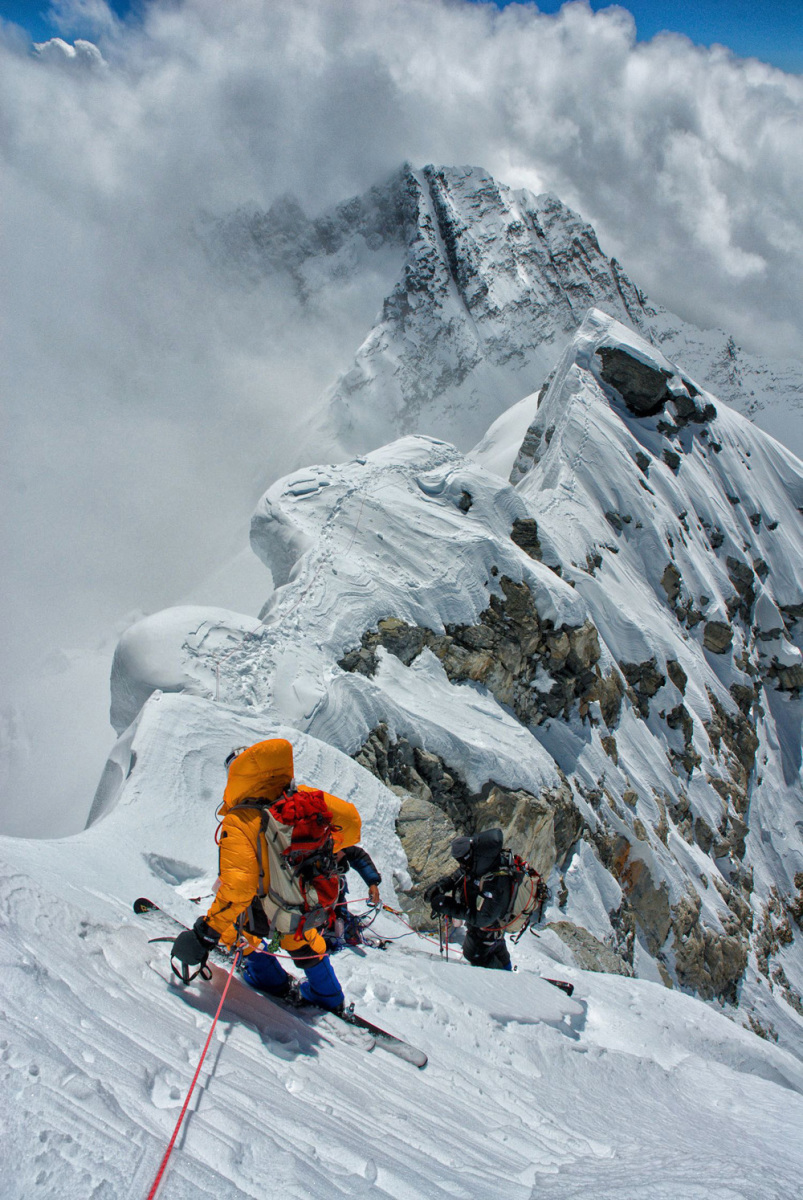 What is the most satisfying photo you've every taken?
The shot of Rob and Kit on top of Hillary step. It took me a couple of years to pull it off and in the end, it was a shot I have never seen before.
The Hillary Step is a nearly vertical rock face with a height of around 12 metres (39 ft) located … between the "South Summit" and the true summit, and is the last real challenge before reaching the top of the mountain via the South East route. Wikipedia