The Tall Ships are coming to Boston, June 17 through June 21. If you want to be an up-close and personal look at the ships, hop on board one of the tall ships to be right in the action. Sailing on a tall ship will afford you the best seat in the house when the tall ships coming into Boston Harbor for the annual Sail Boston. You can have a front row seat with Boston Harbor Cruises so you don't miss a moment of the majesty.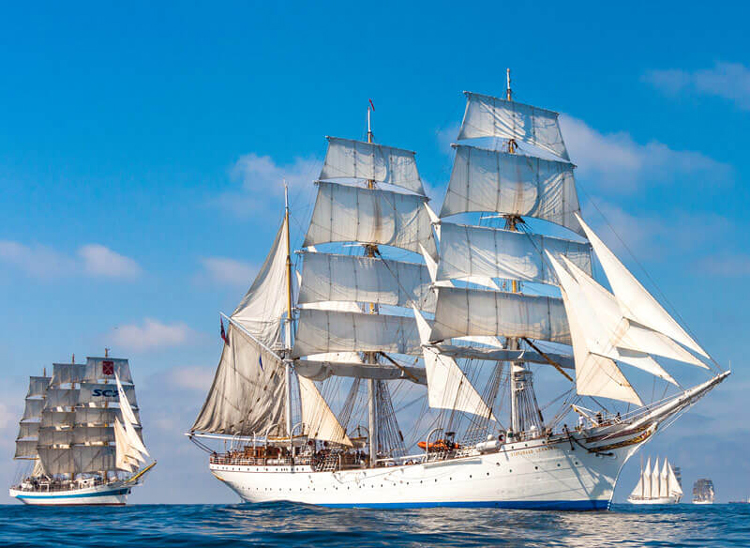 June 17th Grand Parade of Sail Cruises
To parade in the Grand parade of sail you will need to purchase an all-day sailing package on one of the ships below. These all-day cruises start at 7 am and end by 3 or 4 pm. Food is provided during these sails.
Bring your camera fully charged for an amazing opportunity to snap photos of this adventure. Sail out on the Schooner Adirondack III to meet the magnificent visiting tall ships on the morning of June 17th and join them for the parade. Get space aboard one of Boston's tall ships, schooner Adirondack III for spectacular photos and narration on the incoming vessels.
Get front row seats to welcome the world's most beautiful sailing ships on the Adirondack III during the Parade of Tall Ships on June 17th. The all-day, 8 hour, sail starts at 7:30am, depart at 7:35am, and returns near 3:30pm. Breakfast, Lunch, soda & water are included with your ticket.
The Adirondack III also offers Sunset sails and day sails throughout the season.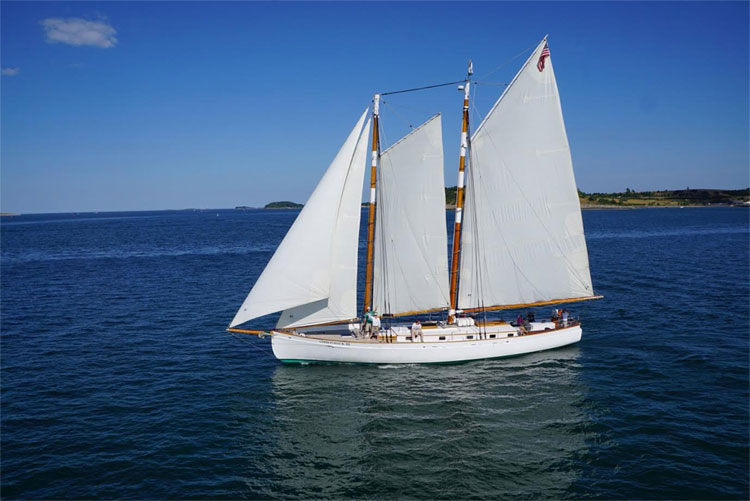 There will be lots of pomp and circumstance on the water and on your plate as you enjoy a spectacular breakfast and lunch from acclaimed chef Barbara Lynch. From a selection of breakfast breads and bacon and eggs in the morning, to lobster rolls and short ribs for lunch, your culinary experience is sure to be grand.
This 7-8 hour voyage departs Rowes Wharf at 700 am SHARP. Cannons will be fired, sails are likely to be raised in full (weather permitting); the Navy's elite crowd-pleasing Blue Angels overhead will complete this sensational voyage. Breakfast/Lunch are included
Join in the action, as the Liberty Clipper and Liberty Star parade in flotillas alongside dozens of ships from all around the world. You'll have a front row seat to the most spectacular tall ships procession to take place in Boston since 2000. Liberty Fleet Cruises offers breakfast, lunch and two non-alcoholic beverages per person during this trip. Alcoholic beverages will also be available for purchase.
Boarding begins at 6:30 am as Schooner, Roseway, motors out to the head of the harbor to greet the fleet. At 9:00 am the Parade begins and will end at or before 3 pm in the inner-harbor. Coffee and treats will be provided upon boarding and then a full brunch catered by the Silent Chef will be offered during the parade. It will be an unforgettable trip along with food/drink throughout the day.
While this is not a tall ship, you will be a part of the Grand Parade of sails. Watch the parade of Tall Ships sail in the Harbor from the water. Onboard entertainment with narration, music & interactive games. A Delicious buffet-style menu is provided.
NOTE: Read up on all street closures and prohibited items at sailboston.com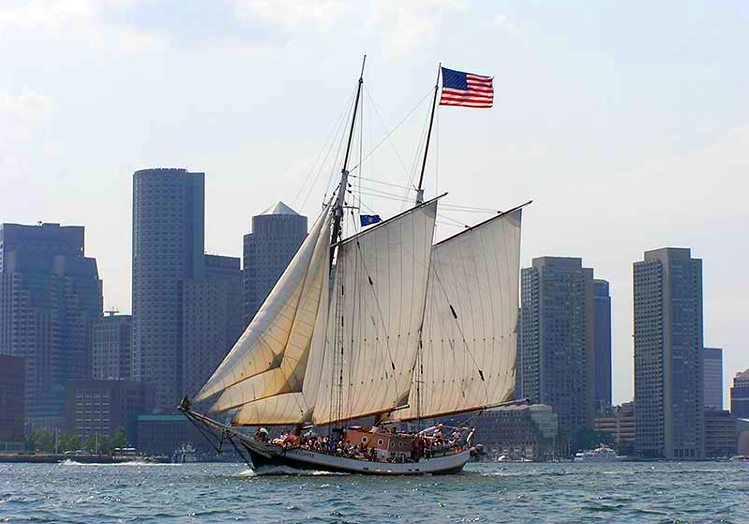 The secret code is #sailboston