What a perfect way to kick off April! The RiverQuest Osprey & Eagle Cruise pushed off from Eagle Landing State Park in Haddam and is ready to start the season. This outing is a perfect day trip for anyone wanting to spend some time in the sun on the beautiful Connecticut River, scouring the trees and skies for the elusive Bald Eagles and Ospreys that inhabit this part of the state.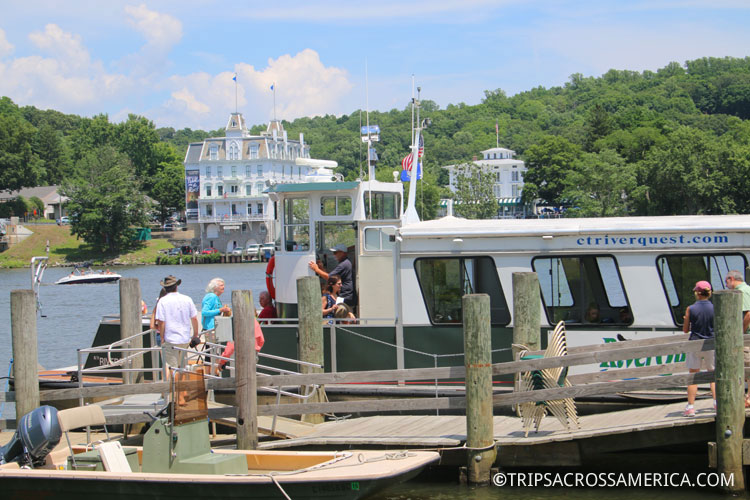 The wind was a little brisk, but the sky was a startling blue with a few fluffy clouds here and there, but the best part was the birds. On this trip out, we saw at least six eagles and several Ospreys, pairing up, scouting out nests, and entertaining us on this sold-out cruise. Between eagle and Osprey sightings, we saw ducks of all varieties, cormorants, crows, seagulls, Canada geese, turkey vultures, and assorted smaller birds.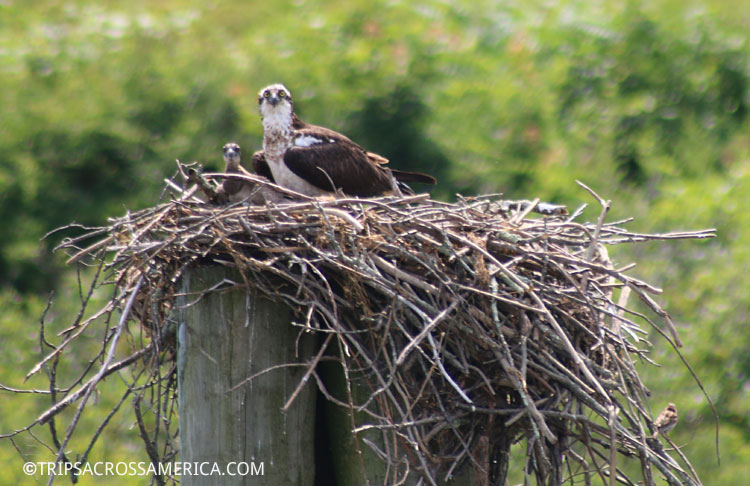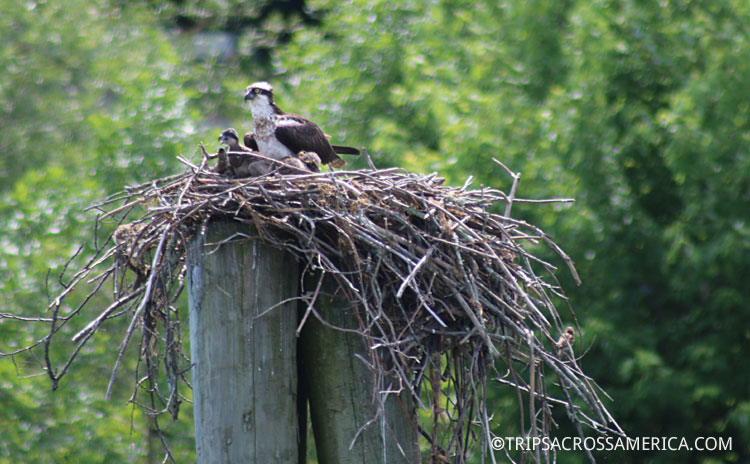 As the boat cruised the river for two hours and thirty minutes, the knowledgeable crew expounded on the wildlife, the river, the surrounding landscape, and the amazing history of the area. Views of Gillette Castle from the river were spectacular, and it was fun to pass by the various small marinas and yacht clubs along the shoreline.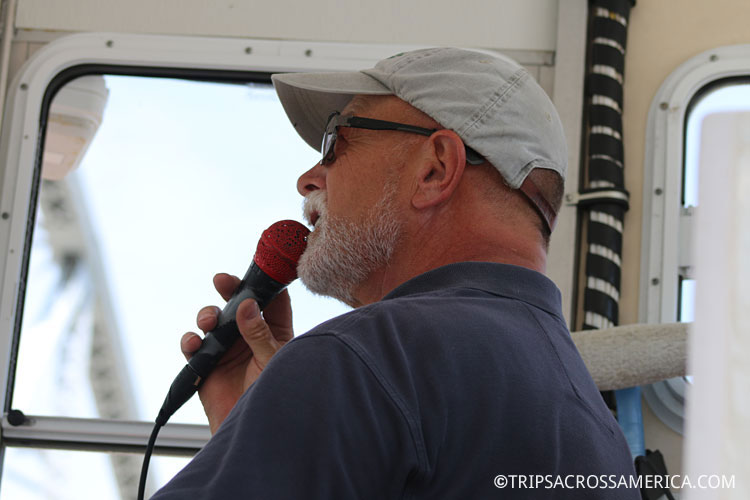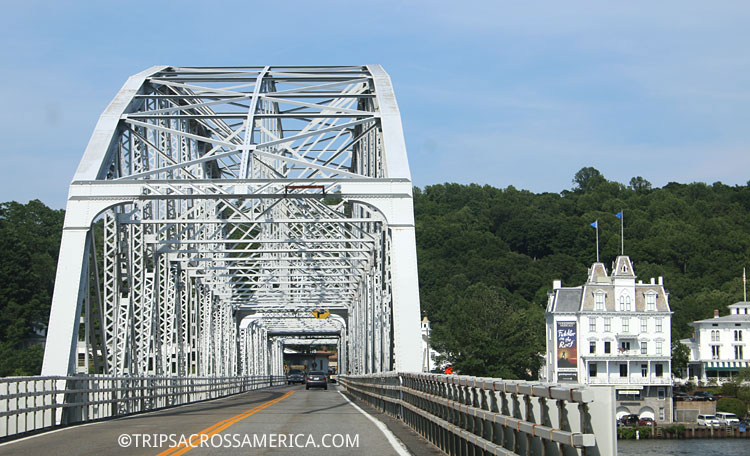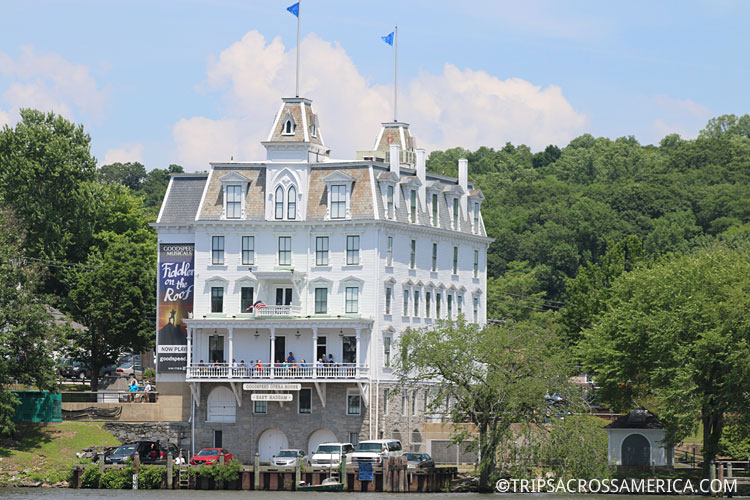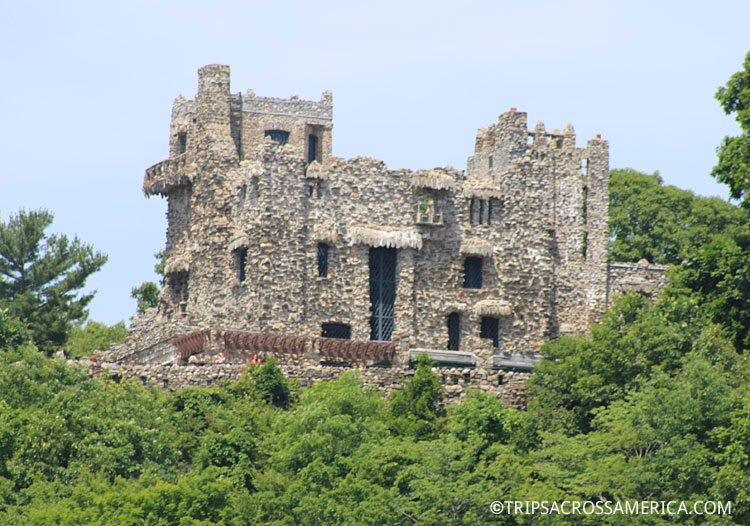 The boat is comfortable and has both outdoor and indoor viewing areas, plus a restroom. Complimentary coffee and tea are available, and visitors are welcome to bring food aboard. For such an educational adventure, binoculars are a must, and the cruise includes the loan of good ones for the trip. Even on a warm day, this time of year the breezes on the water can be uncomfortable. Layering is suggested, and sunglasses are a must.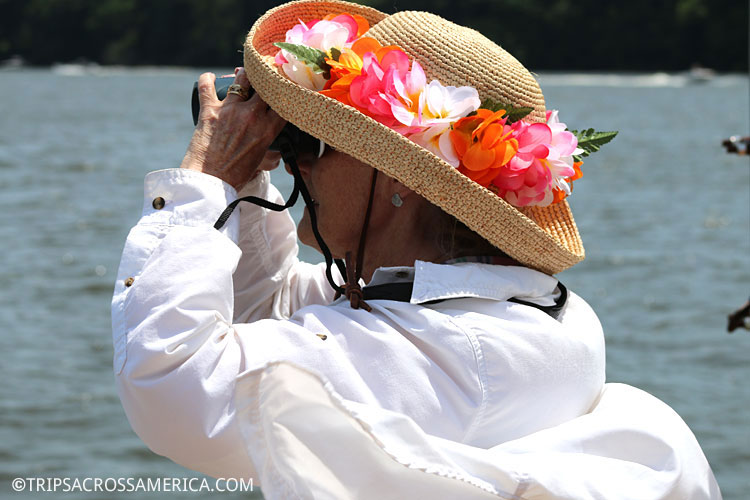 The Osprey & Eagle Cruises are just the beginning of the exploratory season on the river, and most of them sell out quickly. Though the summer and fall, Connecticut River Excursions offers many other wonderful opportunities to view river nature at its best. Sunset cruises, Mother's Day, foliage cruises, Tree Swallow cruises, and even a late summer cruise all the way to Old Saybrook Lighthouse.
Have a look at all the interesting cruises you can take this season on Connecticut RiverQuest Cruises