On August 21, 2017, the Great American Eclipse will hold the attention of millions of Americans, but not everyone will experience the phenomena in the same way or in the same language. In an effort to encourage language access and inclusion, the Exploratorium in San Francisco is producing eclipse programming that will provide access, education, and entertainment to Spanish-speaking audiences, as well as a way to experience the predominately visual phenomena of the eclipse through music.
Explore the Great American Solar Eclipse using the Free Total Solar Eclipse App, Exploratorium's first mobile app that incorporates livestreaming. This free app gives you access to their live video streams of the total solar eclipse occurring on August 21, 2017, which will cross from the west to east coasts of the United States. For Android phones and tablets, iPhone, iPad, and iPod Touch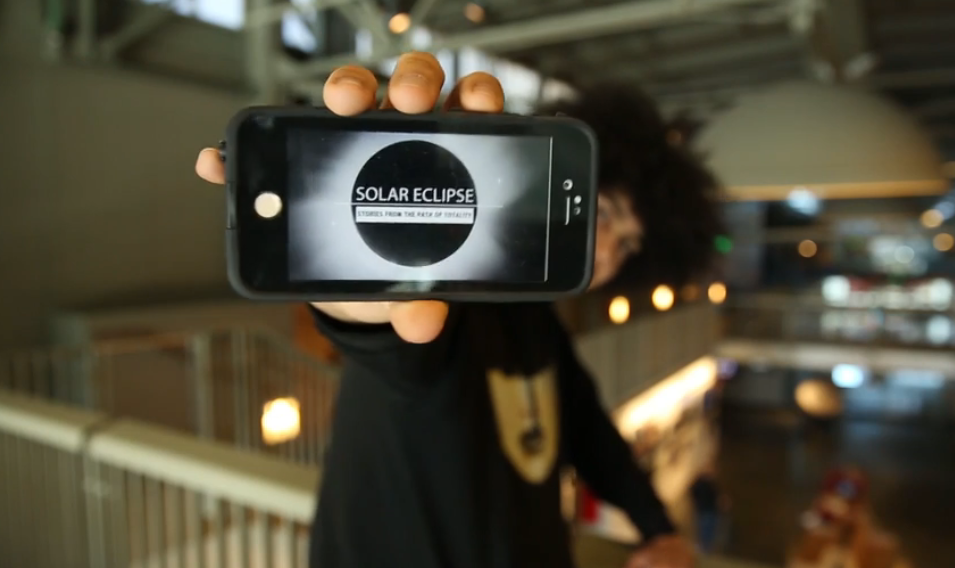 This app allows you to view five simultaneous video streams: Live coverage hosted by Exploratorium educators and NASA scientists; live coverage in Spanish hosted by Exploratorium educators; a non-narrated, 3-hour live telescope view of the full eclipse as seen from Oregon; a non-narrated, 3-hour live telescope view of the full eclipse as seen from Wyoming, and a live telescope view with live musical sonification and accompaniment by the Kronos Quartet.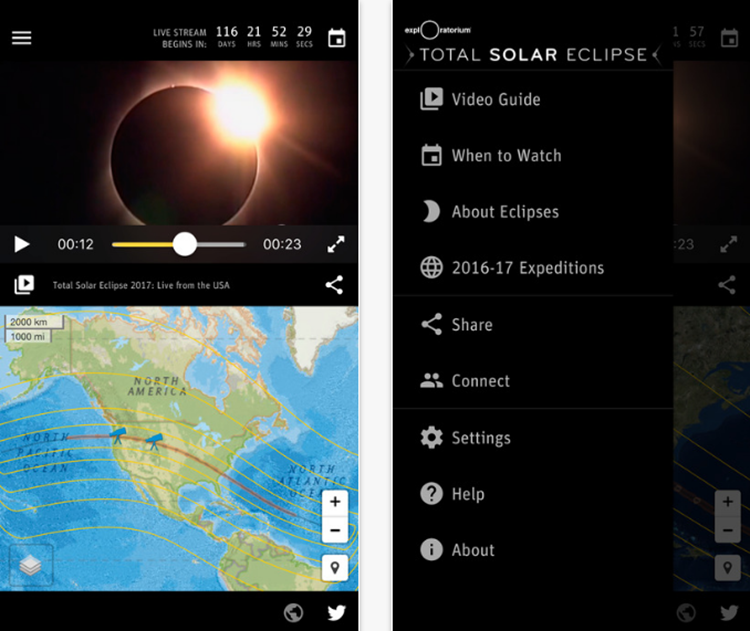 Watching an eclipse with a group can enhance the experience as you observe shared reactions, questions, and comments. To help you connect to other observers, we've created a live Twitter view, where you can follow the conversation and tweet as you watch the eclipse live on the app. #eclipse2017, #solareclipse, #totalsolareclipse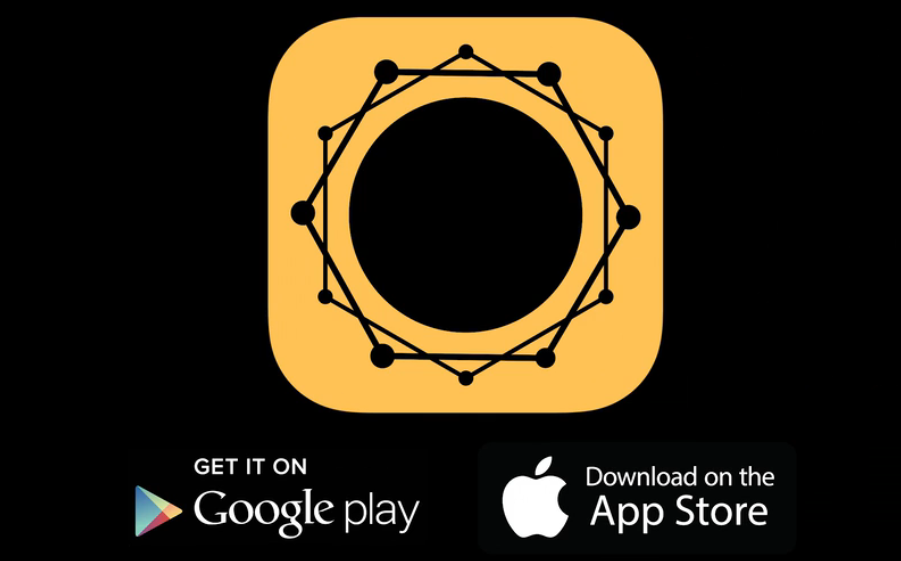 The Exploratorium in San Francisco is set to provide eclipse programming that attempts to undercut disparities where they begin: in access to education, community programming, and onscreen representation. This is not the first time the Exploratorium will provide a free live stream of an Eclipse; in fact, teams from the Exploratorium have been filming and sharing telescope feeds online since 1991 from countries all over the world including Mexico, Turkey, Micronesia, China, Zambia, and elsewhere. However, this is the first time they'll be sending an additional team to the path of totality specifically to provide eclipse narration and education in Spanish.
"Eclipse totalities are some of the most amazing cosmic phenomena that can be viewed by the naked eye," says Hawkins, "and they've been experienced by diverse cultures throughout the history of humanity. Two thousand years ago, the Maya of Mesoamerica wrote eclipse prediction tables with glyphs in accordion books made of bark paper. Eclipses were a time for science, ceremonies, celebrations, and storytelling. Watching the sun disappear can be uncanny, even for those of us with a modern understanding of astronomy, but the experience can also bring people together and connect us to past and present cultures."