Across the country resorts are ready for the 11th Annual Learn to Ski and Snowboard Month in January. It's the snow sports industry's initiative to get more children and adults outdoors in winter. Resorts offer their best beginner deals during January but lesson from professional instructors are available all winter long.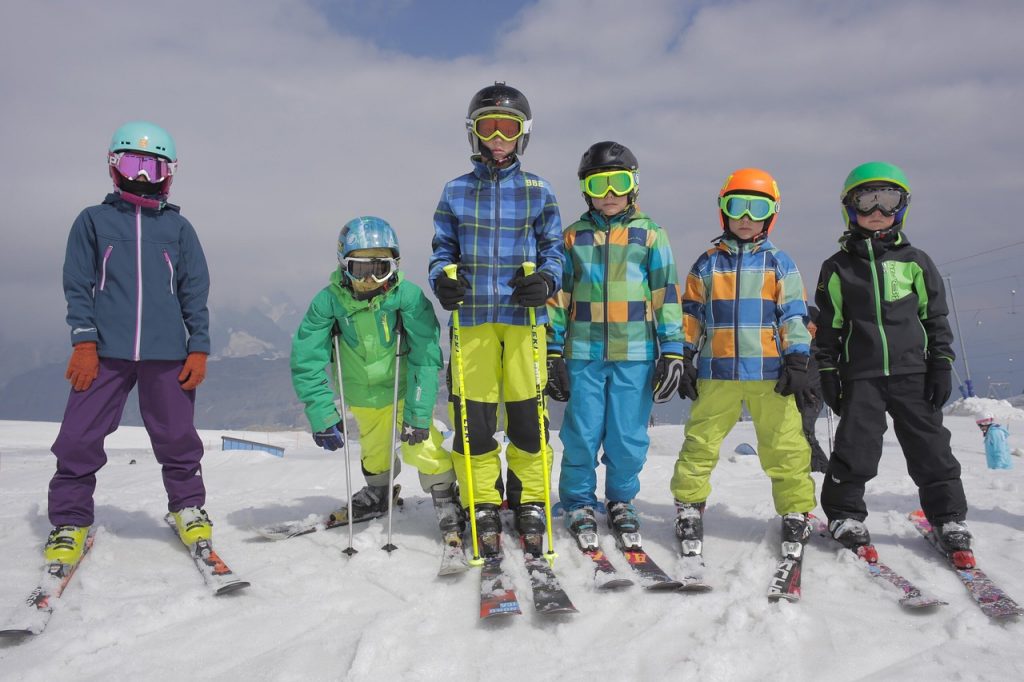 Special Offers Available at Resorts From Alaska to North Carolina and Everywhere in Between
Learn To Ski and Snowboard.org provides a sampling of beginner lesson programs broken down in alphabetical order by state.
Also, newcomers can use the Find Resorts section's easy-to-use zip code search to find additional locations near their home. There also is a geographic grouping of resorts on the web site. Not all listings in Find Resorts offer special January deals.
Some ski resorts include a "Bring a Friend" offer that include a lift ticket, lesson with a professional instructor and rental equipment.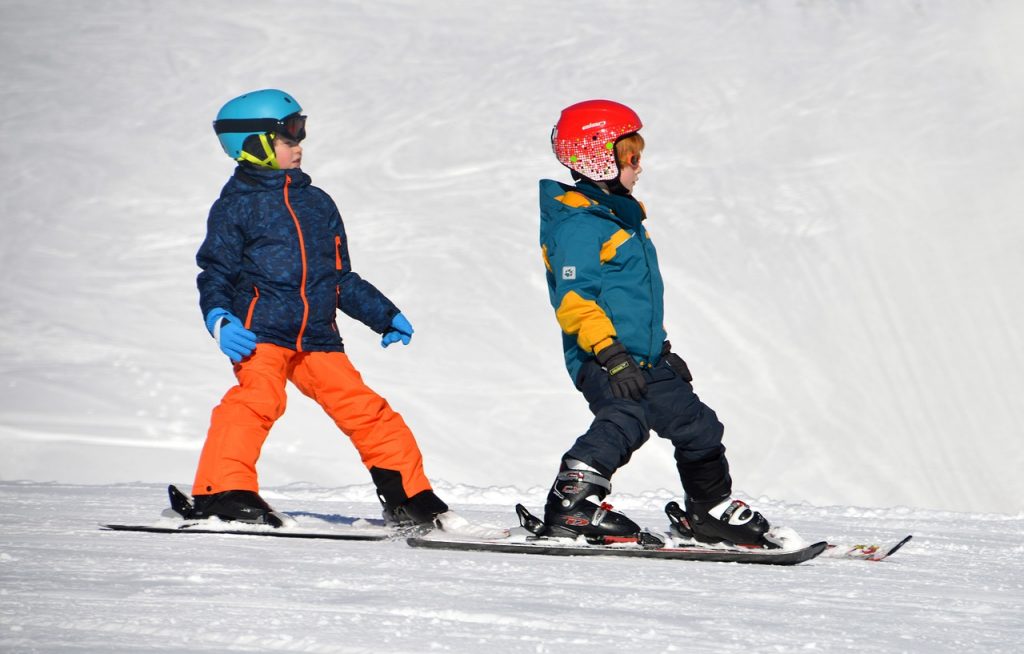 January Ski & Snowboard Specials
Alaska: Alaska's Eaglecrest has an array of January programs including a midweek learn-to package for $44.
California: In California, Squaw Valley, Alpine Meadows, Mountain High and Snow Valley have posted information on discounted learn-to packages in Special Offers. Mountain High is offering a 2 for 1 deal on their mid-week half-day beginner package. Buy one and get one free. Also, the Blue Angels Youth Ski and Snowboard Youth Group has a multi-day program for youngsters.
Colorado: Arapahoe Basin is offering deep discounts on first time lessons in January. Powederhorn has FREE first-time lessons, rentals and lift tickets on Sunday mornings throughout the season. Breckenridge Nordic Center is offering discounted snowshoe lessons in January.
Idaho: Idaho's Lookout Pass offers first-time lessons, rentals and lift tickets on daSaturday mornings throughout the season. Bogus Basin is offering a beginner package for $69 in January. Silver Mountain has $2 beginner lessons and rentals in January with the purchase of a lift ticket.
Massachusetts: In Massachusetts, adults or children ages 7+ can learn to Ski or Snowboard for $75 at Ski Butternut. Elsewhere in the state, Wachusett's beginner learn to ski or snowboard costs $99. Its award-winning Bring A Friend For Fun Package includes a lift ticket for someone and a Beginner Package for a friend (lift ticket, lesson and rental) for $110! Notchview Nordic Center is offering discounted learn-to cross-country ski programs all month, with extra special offers on January 11th.
Maine: At Sunday River, find many discounted beginner packages all season, including midweek $59 lesson, rental and lift. Lost Valley is offering 2-for -1 lift tickets when you introduce a friend to skiing in January.
Michigan: Over 50 resorts across Michigan participate in the MI Snow Sports Industries Association's "Discover Michigan" program. Beginner Alpine ski and snowboard lessons cost $35 and cross-country lessons cost $20. Several Discover Michigan resorts also have listings at Special Offers including Caberfae Peaks and Treetops Resort.
Minnesota: In Minnesota, Giants Ridge and Wild Mountain have discounted beginner lesson packages as well as great 2-for-1 deals in January.
North Carolina: North Carolina's Cataloochee is offering a $59 beginner package Monday – Friday beginning Friday, January 6, 2017, and Wolf Ridge has $40 midweek beginner packages in January.
New Hampshire: Discounted beginner packages abound at resorts across New Hampshire, including Bretton Woods, Cranmore, Great Glen Trails, King Pine, Pat's Peak and Ragged Mountain.
New Jersey: Mountain Creek is offering 2-for-1 midweek beginner packages for $99.
New Mexico: KOAT 7and Ski New Mexico resorts are offering $50 Learn to Ski and Snowboard Month first-timer packages at their eight participating resorts: Angel Fire Resort, Pajarito Mt., Red River Ski Area, Sandia Peak Ski Area, Sipapu Ski Resort, Ski Apache, Ski Santa Fe and Taos Ski Valley
Northwest Rockies: Learn to Ski or Ride at Ski NW Rockies resorts with the EZ 1-2-3 Learn to Ski or Ride program. Each offer includes 3 lift tickets, 3 lessons and 3 rentals for beginners from youth through adult.
Nevada: Mt. Rose Ski Tahoe is offering $99 First Time Ski or Snowboard Packages that include beginner lift ticket and rental equipment for the day for ages 10+. Offer available online only with advance purchase. Jan 7-18/Jan 22 – Feb 1.
New York: Belleayre, Holiday Valley, Maple Ski Ridge, Oak Mountain, Thunder Ridge, Peek in' Peak, Toggenburg and Windham all have affordable learning packages posts at Special Offers. The ISkiNY association is hosting a "Discover New York Day" on Thursday, January 17th, with participating resorts' lesson packages starting at $25.
Ohio: Snow Trails has a Beginner's lesson, lift and rental package for $61available for Purchase 1-7-19 through 1-31-19.
Oregon: Oregon's Mt Hood Meadows offers a 2-hour lesson for $59 if purchased online.
Pennsylvania: Ski PA is offering a $5 discount on beginner lessons mid-week/non-holiday at their 19 member resorts. Several PA resorts' individual offers are posted in Special Offers including BearCreek, Blue Mountain, Elk Mountain Resort, Jack Frost/Big Boulder, Liberty Mountain Resort, Roundtop Mountain Resort, Seven Springs, Ski Shawnee, Ski Big Bear, Tussey Mountain and Whitetail.
Rhode Island: At Yawgoo Valley, first-timer ski or snowboard lesson packages are $39. Includes a 75-minute group lesson, lift ticket until 9pm and optional rental equipment at no extra fee. Valid for 5pm-9pm sessions on January 5, 12, 19, or 26 of 2019.
Utah: In Utah, Alta, Beaver Mountain, Brian Head, Brighton, Deer Valley, Eagle Point, Nordic Valley, Park City, Powder Mountain, Snowbasin, Snowbird, Solitude and Sundance all are part of the Ski Utah Learn to Ski and Snowboard Month promotion starting at $49. The program is for Utah residents. Additional offers are listed in Special Offers for Deer Valley, Solitude, Eagle Point and Powder Mountain.
Vermont: Learn to Ski and Snowboard Package specials are available at Bromley, Killington, Mt. Snow, and Stratton and for cross-country skiing at the Trapp Family Lodge.
Washington: In Washington state, White Pass and Mt Spokane are participating in the EZ Ski 1, 2 3 program that also is offered by a coalition of resorts known as Ski the Northwest Rockies. The program includes three days of lessons, lift tickets and rental equipment.
West Virginia: At Canaan Valley Resort, Learn-to packages including lift ticket, ski or snowboard rental and introductory group lesson valid weekday non-holidays are $59 for juniors and $89 for adults.
Wyoming: Grand Targhee Resort is teaming up with Learn to Ski and Snowboard Month with the 1-2-3 Learn to Ski & Ride Program. $399 package includes three 2-hour group lessons, daily rental equipment, and all-day lift tickets, good on Shoshone and Papoose. Upon completion of your third lesson, you'll receive a 2018/19 winter season pass.
The National Learn to Ski or Snowboard Day Celebration is coming in early January with dozens of resorts across the US will participate to set an industry record for the most beginner lessons taught in one day.