Save The Bay provides marine-science education to more than 25,000 students per year. Our highly trained staff members make their day-long Lighthouse Tours more than a sightseeing experience by adding their knowledge of Narragansett Bay, its history and its marine life.
The tours feature more than 20 active and inactive lighthouses, plus a lunch stop and tour of the Rose Island Lighthouse in Newport.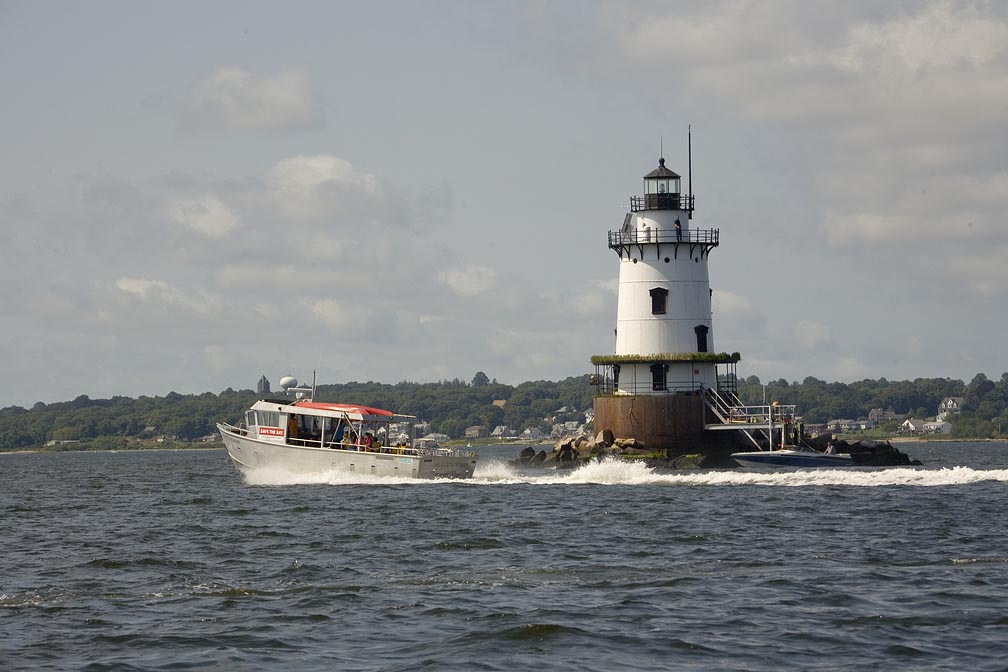 Four Lighthouse Tours Offered
Lunch and tour included in the price
You will discover the lighthouses that played an important role in the history of the Bay and those that are actively assisting in marine navigation. All tours offer participants a view of historic lighthouses against a backdrop of wild and beautiful seasonal colors!
Come prepared for a few hours on the water with a hat, sunscreen, light outerwear for the afternoon sea breeze, and snacks. Non-alcoholic beverages, water, and binoculars are provided. Oh, and make sure to bring your camera or smartphone for some picture-taking adventures.
Proceeds from these Rhode Island Lighthouse tours help fund Save The Bay's mission to protect, restore, explore and connect people with the Bay, its watershed and South Coastal RI shores and to their partners.