Long Island has so much to offer and a fabulous day trip is just a ferry ride away. Long Island starts at Orient Point and the drive can take you all of the way to New York City if you have the time. Spending the day on Long Island means scenic drives past wineries and vineyards, lighthouses and quaint towns. You must plan to stop at one of the seaside restaurants in towns like Greenport, Southold, and Cutchogue.
Your day trip starts by grabbing the Cross Sound Ferry from New London and then you sail for just over an hour to Orient Point on Long Island. You can take the regular ferry or go hi-speed with the SeaJet that will get you to Long Island in 40 minutes.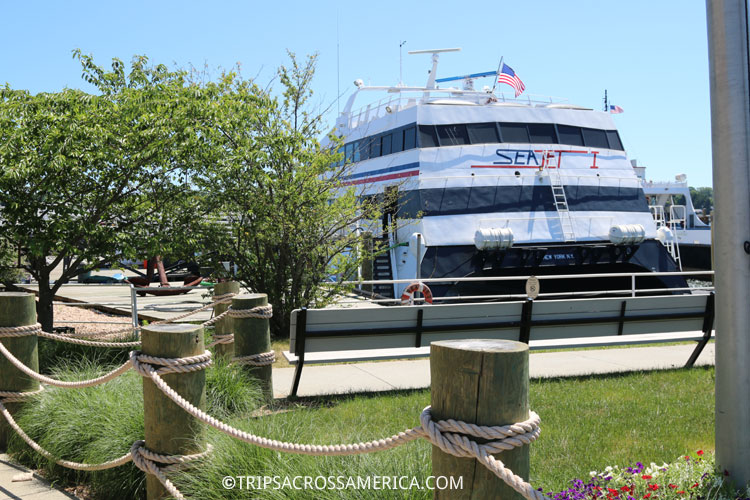 Cross Sound or SeaJet Ferry to Long Island
Summer will be here before you know it and that means a trip to Lavender by the Bay is close at hand. A day trip to Long Island must absolutely feature a stop at the lavender farm in East Marion. Lavender by the Bay is just about 5 miles from the ferry so you will be there in a jiffy.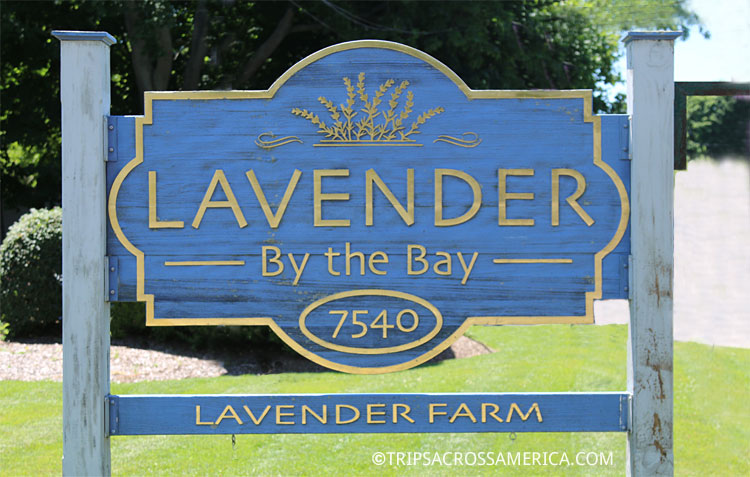 Lavender by the Bay, Long Island
Lavender peaks in mid July so make sure to plan your visit sometime late June or July. Lavender is a flower herb that is used for fragrance, ornamental decoration, essential oil and can even be added to food dishes – culinary lavender that is. Lavender buds are used to make fragrance sachets and bunches are dried for decoration or even wedding bouquets. Lavender by the Bay also sells lavender wreaths to hang on the door or wall. Lavender oil is used for medicinal purposes, put into lotions, creams, bath salts, and other beauty and skincare products and a few drops in your diffuser will make your room smell great!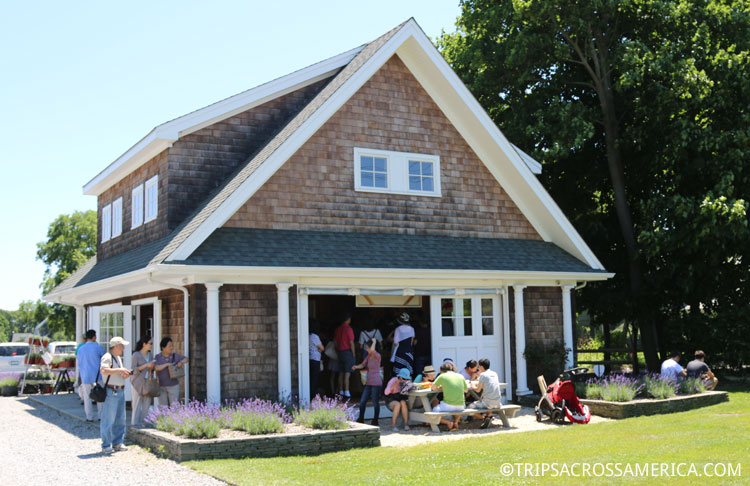 Lavender by the Bay Gift Shop, Long Island
Most people think of lavender as being purple in color but did you know that lavender can also be white, pink or yellow? Lavender by the Bay grows white, pink and lavender color, but not yellow. They grow both English and French lavender planted on their 17 acres, with most being French lavender.
There is a cost to walk the lavender fields but you can turn your ticket in at the end of your walk through the lavender fields to use towards a bundle of fresh cut lavender or cut your own in the fields (see below). Take your lavender home and hang it upside down to dry. Within a few days you will have a very fragrant bunch of lavender that will last for years or you can remove the buds and put them in a sachet to store in your linen or lingerie drawer. The strong fragrance comes from the oil inside of the buds so it won't smell that fragrant when it is fresh, unless you squeeze the buds between your fingers.
During the bloom, the fee is $8 per person to enter the fields on weekends, of which $1 will be donated to a local charity. There will be a reduced fee during the week, at $5 per person, to encourage customers to enjoy the fields during our less busy times.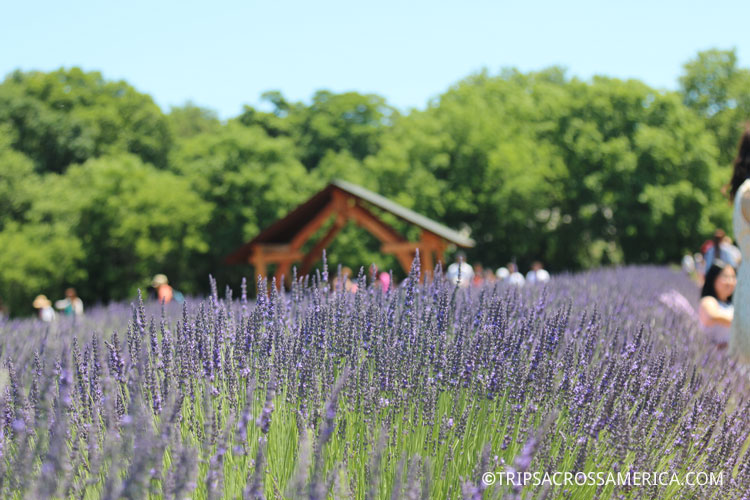 You may pick your own fresh lavender bunches in the  fields (Mon-Thur 9-11:30 am, excluding National Holidays) or enjoy freshly cut bunches in the shop.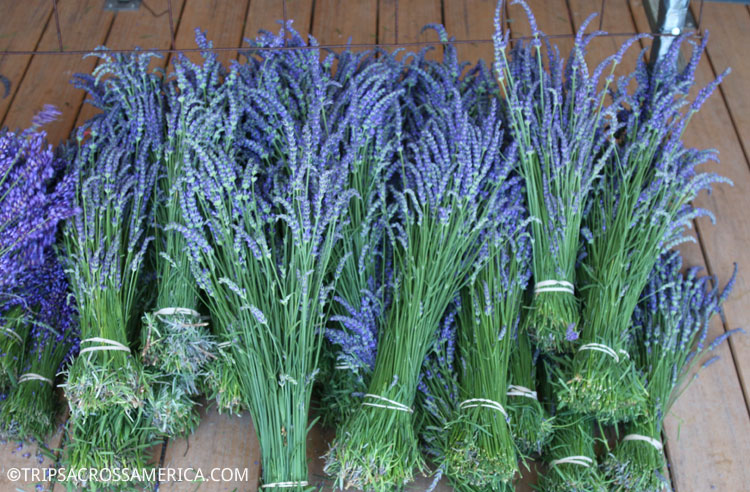 Fresh Lavender cut from the Lavender by the Bay fields in Long Island
Bees love lavender. Lavender by the Bay had a lot of bee hives placed throughout the fields. They sell lavender honey that comes from their bees but during our visit it wasn't quite ready. There are two types of lavender honey – the honey that is produced from the bees that live in the lavender fields and lavender-infused honey that is made by taking clover honey and infusing it with lavender buds. It can be a messy project because we had made it before and let me tell you, it's not easy. If you do plan on making your own lavender honey I suggest you get cheesecloth to put the lavender buds in and infuse honey that is simmered in a saucepan on very low heat. It takes hours of infusing to get honey that has a lavender taste but it is well worth it in the end.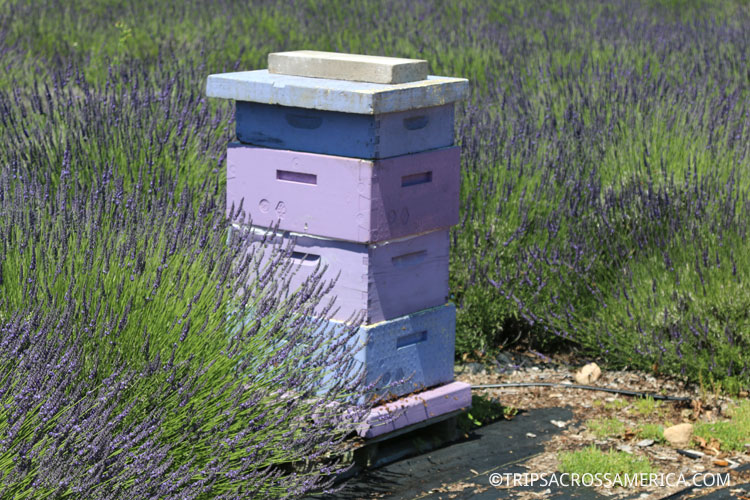 Lavender Honey from the Lavender by the Bay bees