Cadillac Ranch is not a real ranch. It is a public art installation and sculpture in Amarillo, Texas. It was created in 1974 by Chip Lord, Hudson Marquez and Doug Michels, who were a part of the art group Ant Farm. Marquez was an art student at Tulane University in New Orleans, Louisiana and according to Chip Lord, "Ant Farm was founded as an alternative architectural practice, kind of an experiment in an attempt to subvert normal corporate ways of doing architecture." Wikipedia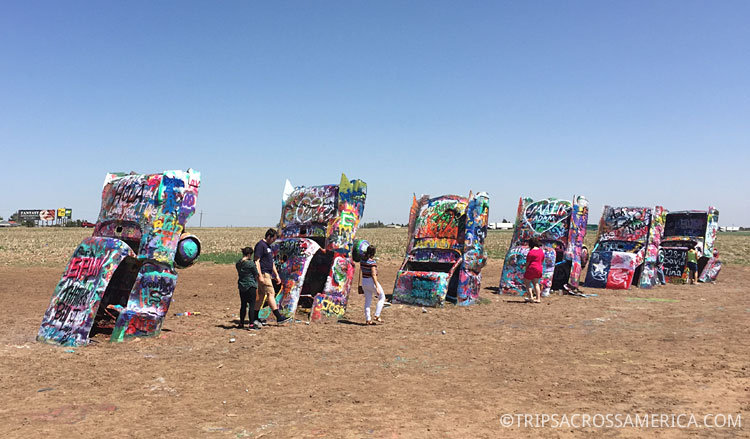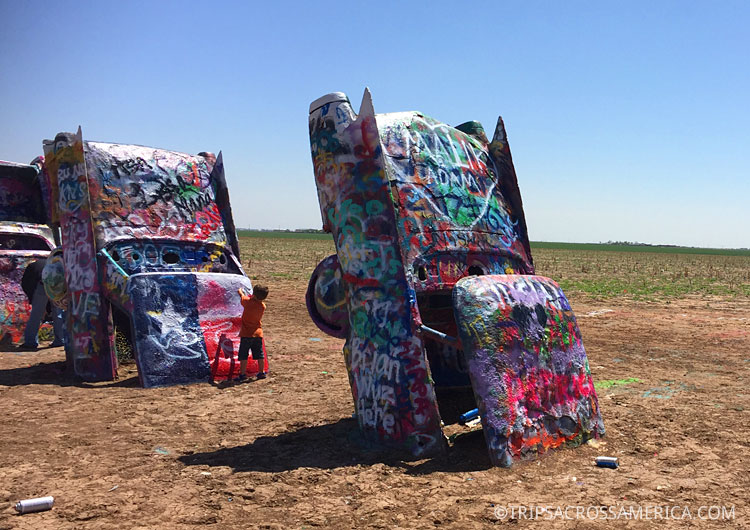 Cadillac Ranch is located on the I-40 Frontage Road in, Amarillo, TX 79124.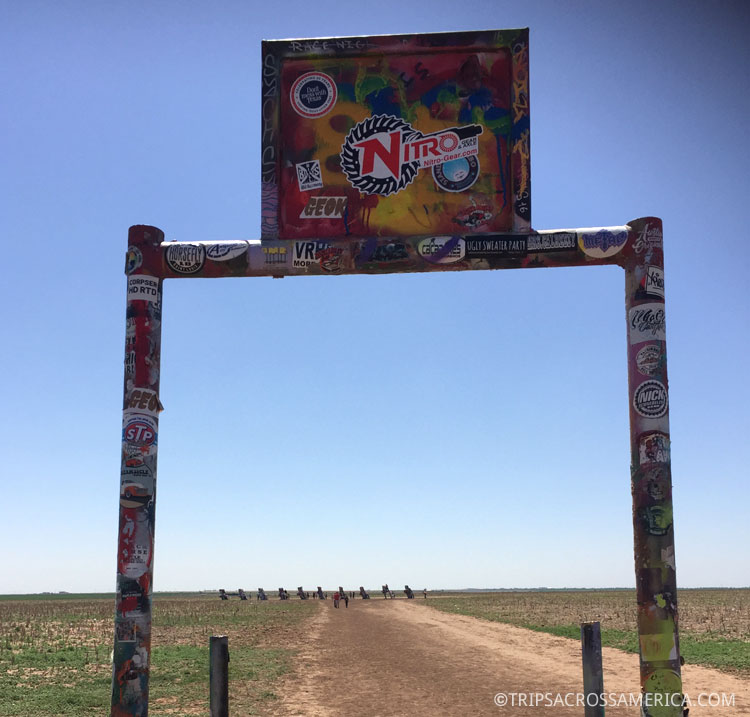 Cadillac Ranch is interactive art. Stop for a visit and put your creative mark on the cars that jut out from the dry earth. When you visit Cadillac Ranch make sure to bring along some spray paint to use and to leave for the next visitor. You will find some spray paint cans already there by the car but it's always nice to leave some behind for the next guy.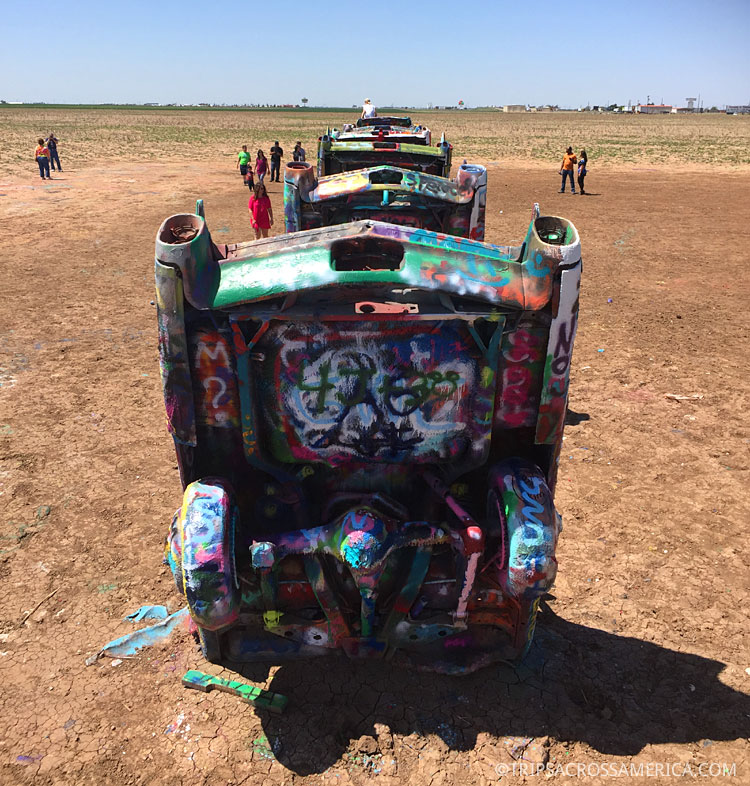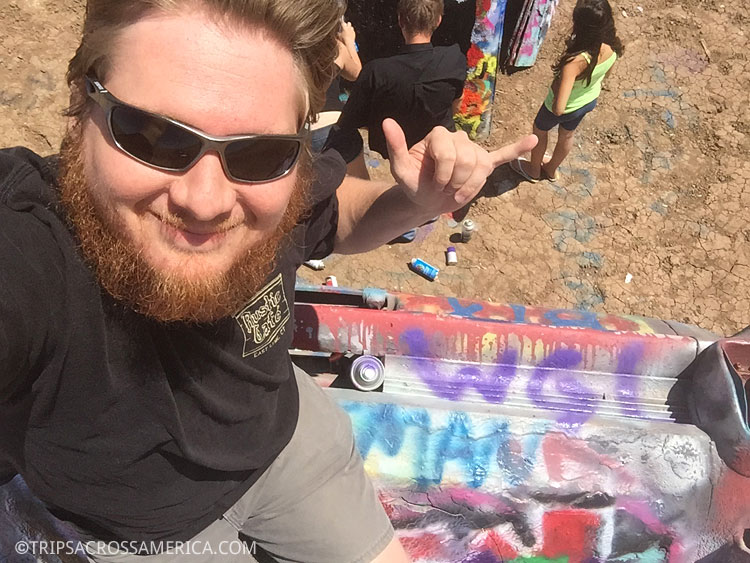 At Cadillac Ranch there are no rules and it's free to visit. It's a simple, neat place to visit. You will only spend about a half hour there so don't plan a trip just to visit Cadillac Ranch but make sure you add it to your next trip to that area. It's something you once to see and visit once and add to your "bucket list."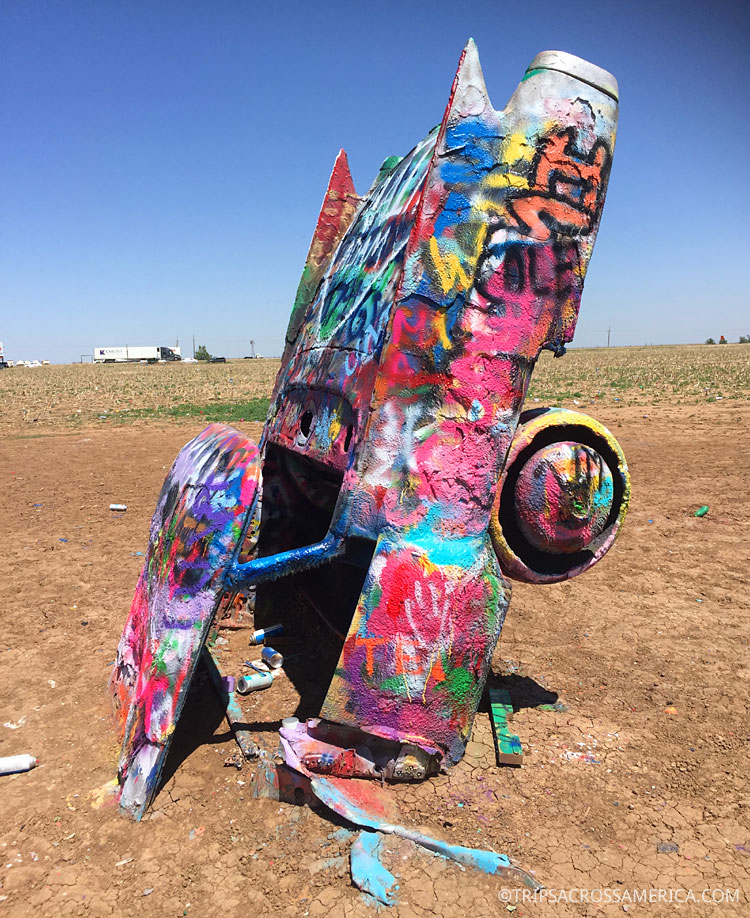 Once you get off of the highway and go down the access road you will find it in a large field. There is no charge to visit. Spray cans are everywhere and there is a large trash can at the entrance. There are no bathrooms or food vendors, just the art installation. There is a gas station closeby with restrooms.